Our outplacement services guide you through the entire process of releasing employees with professionalism and sensitivity.
The dismissal process must be conducted properly, taking all factors of influence into account.
Poorly done, this process can impact your employees well into the future and even cause damage to your company. That's why it's crucial to get it done with the right people. iTalent will guide you through the entire process, from the messaging phase and building templates for dismissal meetings to guiding released employees as they prepare for what comes next.
Through our partnership, we'll be able to help you maintain your employer branding and offer guidance to those employees who are leaving as well as those who are staying.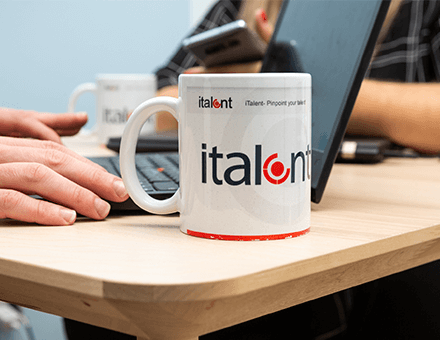 iTalent Service Advantages
iTalent boasts an experienced team. We regularly work with hundreds of companies and our constant activity gives us unique insight into the market, feeling its pulse and getting to know the right people and platforms. Our experience proves its worth every day. This service includes:
This process is pivotal for your business, and you only have one chance to get it right, so don't cut corners. If you don't have any experience in this area, we'll guide you and guarantee the future of your company and those who remain with you.
Our outplacement services are all-inclusive, helping you part ways positively. This service includes preparations and guidance in constructing a dismissal process before offering valuable guidance to released employees, defining their career paths and preparing them for job interviews.
We're committed to leaving organizations and their people in a truly better place – 
 more changeable, more engaged and better equipped for creating a better future.